1.Suitable for adult head circumference,good airtightness between the dust-proof component and the frame of the protective face shield sponge strip to prevent dust and liquid from entering.
2.The protective face shield frame is combined with plastic sponge strip to increase wearing comfort.
3.It can be easily matched with protective masks and hoods.
The protective face shield is a face protection tool can protect the user's face from splashing substances.This safety Plastic Face Shield is a kind of face shield used to protect the face and eyes from dust,chemicals,heat,debris and other harmful substances.
It's a personal protective equipment and can be used with protective clothing,and work caps are used together to achieve the purpose of the comprehensive protection.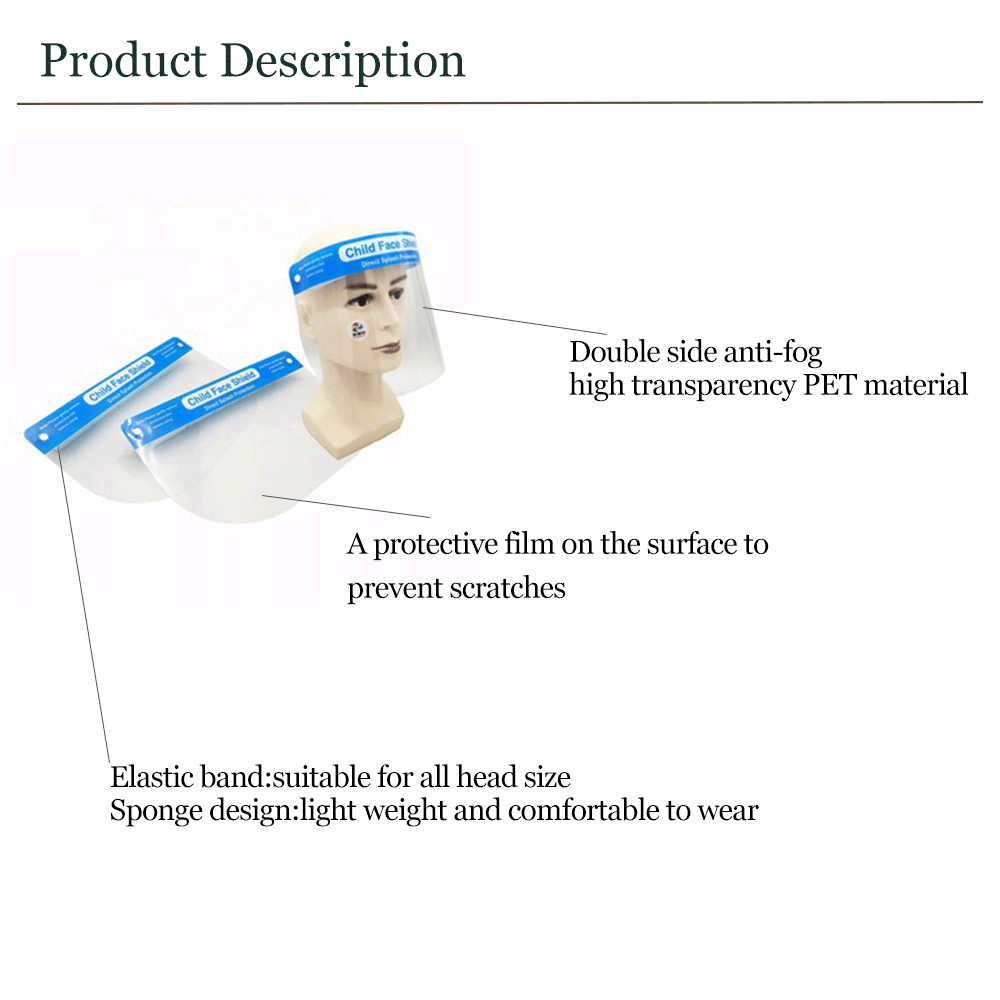 Product details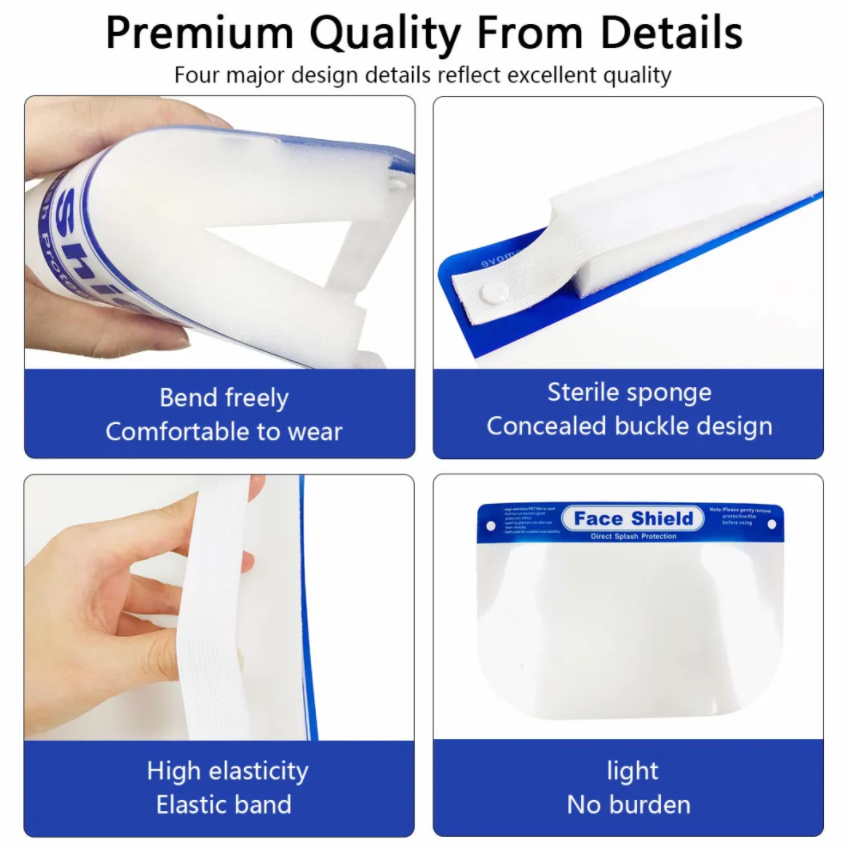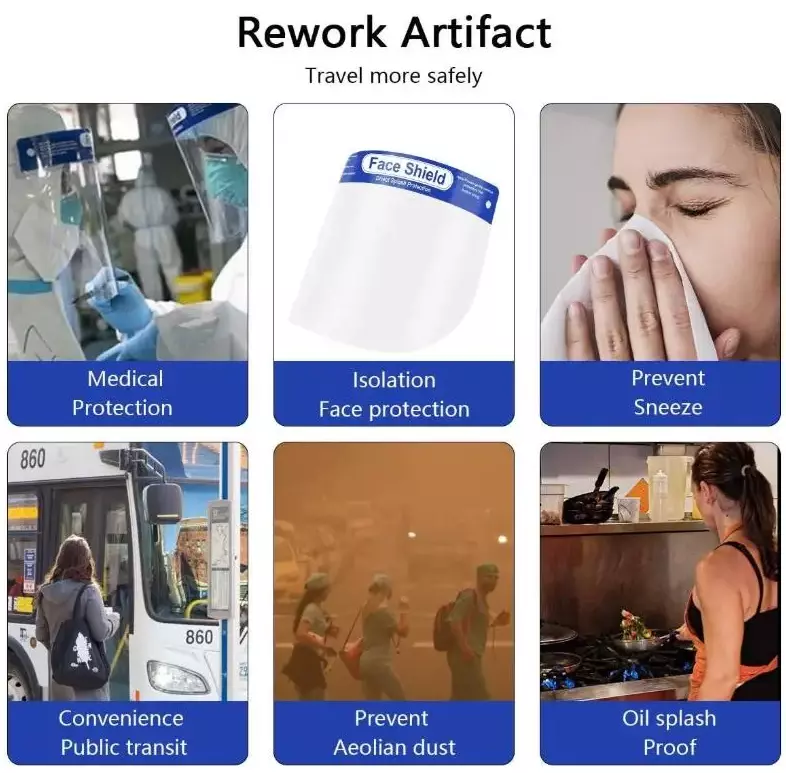 Quality test